Serious crushing.
I saw Twilight in the theater
twice
this weekend because I'm in love with a vampire and love makes you do crazy things. For a long time I've been hiding my true obsession. I didn't want anyone to know because I didn't want any competition. You see, while I can't deny the perfect perfection of Edward: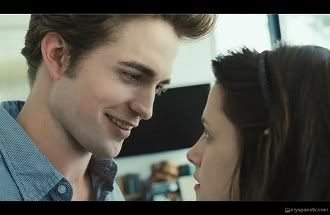 I'm actually in love with Jasper.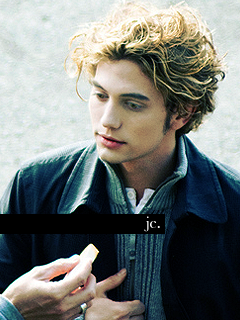 I didn't get to know him very well in the books but when I saw him on the big screen, it was love at first sight. I wasn't prepared for it but it happened just the same.
Edward will always hold a special place in my heart but about one thing I'm absolutely certain: I'm unconditionally and irrevocably in love with Jasper.
Moving on…I bet you want to know what I did this weekend
besides
crush on imaginary characters. I spent most of the weekend crushing on my other love: hexagons.
I want to make a quilt using all my favorite scraps so that one day, when I'm old, I can look back on these beautiful fabrics and remember all the fun I had with them. I'll remember the quilts I made and the friends and family who received them. It'll be almost completely hand sewn (as is the nature of hexagons) and quite an accomplishment.
In my head, I call it my Pop Garden quilt because I'm not very creative when it comes to naming quilts and because I'm using some Pop Garden fabrics and because I hate calling it a Grandmother's Flower Garden quilt because, you know, I'm young and sassy and it just bugs me for some reason.
This is quite a long term project so we'll see if I'll ever finish it. I'd really like to and, if all the fates align, I'll have years to work on it. And now, back to my regularly scheduled pining for Jasper…