New blog, new attitude, new quilt.
Hello and welcome to my studio away from home. I've never been good at introductions so let's talk about projects instead.
One of my goals for the past few months has been to finish up unfinished projects...mostly quilts. So far I've completed one quilt and have one top mostly assembled. In addition to this, I've been on a fabric diet which has been good for me in many ways. I'm combining fabrics I wouldn't normally put together and I'm taking apart half finished quilt tops that I no longer like.
For example, on Friday and Saturday I started a new quilt.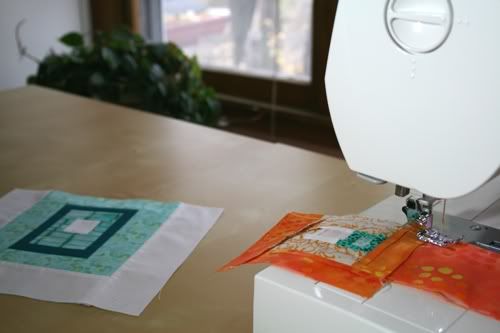 The orange pieces came from a quilt that I wasn't excited about anymore. Fortunately I hadn't actually put much work into it yet.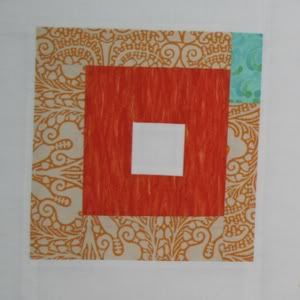 The teal/aqua was already in my stash...some of it destined for another top, some of it waiting for the right moment.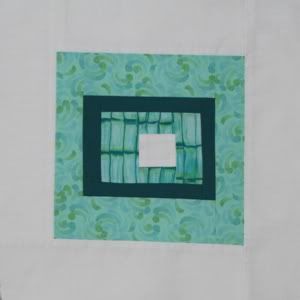 There were no rules except that each block start and end with white and finish at 10.5".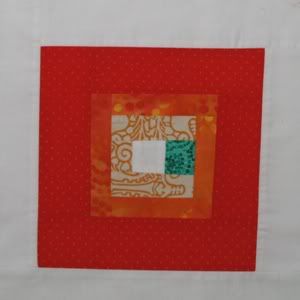 The plan is to alternate orange and teal blocks, five wide by seven tall.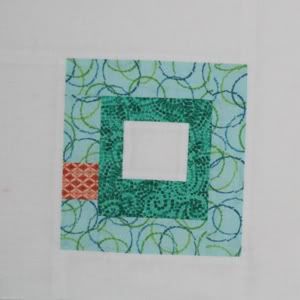 To finish at 50"x70" with a white boarder to make it larger? And a teal binding.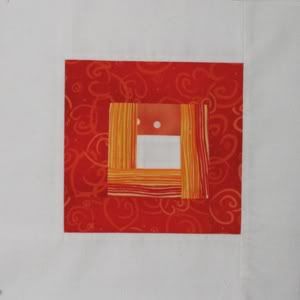 I shouldn't need to buy more fabric to complete the top but I'll have to buy some flannel for the backing. Fabric to finish a project is not prohibited by the fabric diet.
And that's it for now. I work on many things at a time so expect to catch a glimpse of my varied interests here soon.